| | |
| --- | --- |
| Posted by Forecasting Net on August 27, 2014 at 11:35 AM | |
Although it is common knowledge that the development of the past 500 years is based on a series of important discoveries that helped shape our modern civilization, we still don't understand exactly how innovation adds value to the economy and, even more, how to quantify this relationship. This post will shed some light to the relationship between innovation and economic growth and help us understand how our decisions and efforts today may influence our future!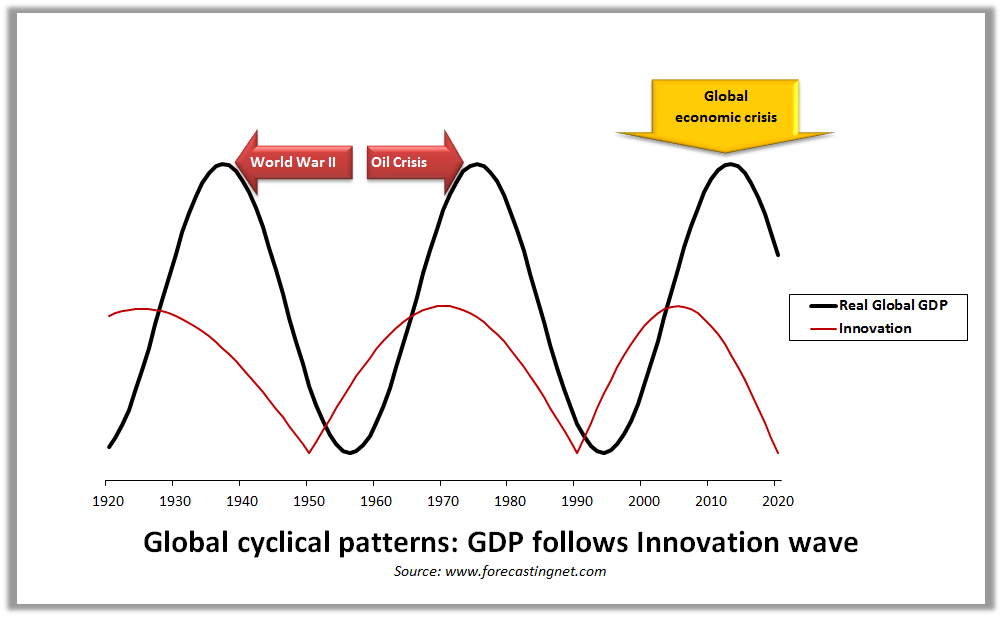 If you want to learn more about what makes our world and the economy tick click here.